A silhouetted figure emerges from the shadows, back to camera, pushing a trolley toward a waiting truck. It's clearly dawn, or shortly after.
As the figure on screen moves into the light and becomes recognisable as a uniformed staff member of Fruit2Work, we learn from a voiceover that this organisation exists to create employment opportunities for people with experience of the justice system.
Some of you will know and appreciate Fruit2Work already. Some of you may be customers, and receive regular deliveries.
For Jobsbank, Fruit2Work is a perfect example of the promise of social procurement.
The launch of the Social Procurement Framework (SPF) in 2018 triggered the beginning of an amazing groundswell around Victoria.
The government's commitment to buy with intent was a game-changer. It triggered the birth of clusters operating across industries, influencing practice and advancing a once-unfamiliar idea: inclusive employment.
At Jobsbank, we work to ensure the SPF is activated to its full potential. This might mean helping employers such as Fruit2Work find new business clients or new staff. It might mean working with Aboriginal-owned businesses and large construction companies to create systems that work together, delivering great products and services while addressing inequalities, improving environmental outcomes or creating jobs and training in local communities.
We walk alongside business connecting employment sector stakeholders on all sides. We facilitate connections and partner with business, government, social enterprise, Aboriginal business, and community sectors.
We also take the time to promote the opportunities of the SPF, celebrate the success of our partners and share the stories that help our sector grow.
Stories of Impact
Jobsbank offers a range of services that help navigate the SPF – from consultations and assessments, to training, education, strategic plans and operational frameworks.
From major events to construction sites, and from family businesses to big corporations, we journey with teams to support system development. Our new video series, Stories of Impact, will focus on the people, communities and organisations bringing social procurement to life.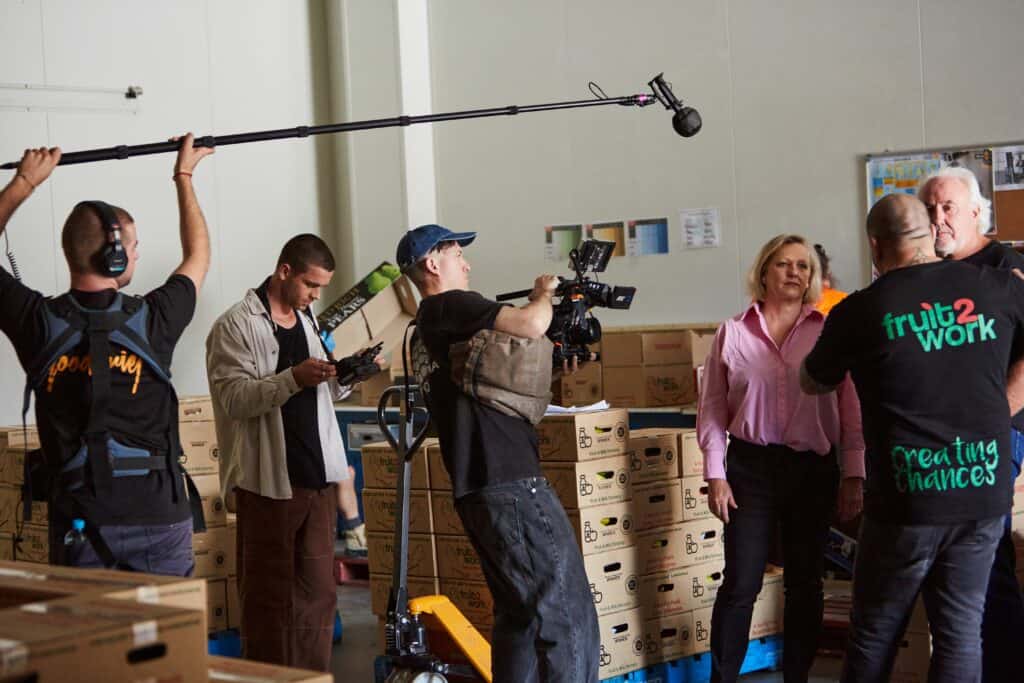 As we release these stories in months to come, we aim to show you the true potential of the SPF.
You will also see that inclusive employment takes – as the saying goes – a village.
A village full of partnerships, collaboration and commitment. With forward thinking employers eager to fix the workplace, jobseekers and job mentors, social entrepreneurs, procurement buyers, analysts, researchers, policy makers, educators, consultants.
A hybrid, colourful, dynamic village with quality services, innovative tools, commercial solutions, great people with a collaborative mindset.
It's the future of work and it's open to everyone.
You're invited.
About Jobsbank
At Jobsbank we are passionate about inclusion and the difference it makes – not just to one person, but to teams and whole organisations. We believe in an Australia where everybody belongs. That's why we're helping to build more inclusive workplaces one business at time. Whether you have specific focus areas or you're looking to achieve transformational change – our services are tailored to meet your specific needs and provides you with the insights and tools to deliver sustainable solutions.
Photos: Laura May Grogan for Jobsbank