The Australian Open 2022 has been played and won, leaving incredible memories for thousands of players, fans and staff working together to make it the success it was.
But as play at this year's Open got underway, Tennis Australia and Jobsbank hosted a breakfast to celebrate a particular group of those behind-the-scenes staff.
Beginning in 2020, Jobsbank has partnered with Tennis Australia to find work at the Open for jobseekers experiencing barriers to disadvantage.
Despite the huge challenges presented by COVID-19, the program has gone from strength to strength, doubling the number of staff employed year-on-year.
"We pride ourselves on being an event that celebrates and welcomes inclusivity across the board, and to partner with Jobsbank and go on a journey starting out with 14 people joining our workforce two years ago to almost 50 today, and continuing to grow is something very special," said Tennis Australia CEO Craig Tiley.
"We have 560 players we bring from more than 150 countries as well as their primary support staff, which adds up to around 3,500 people we're bringing from all around the world," he continued. "To do this in a pandemic, and continue our program with Jobsbank is remarkable. The thing we're most proud of is our staff."
At the breakfast, three of those staff took time out to share their stories; Ashish Naranje, Lauren Quittner and Hakimah Shah. Each had been given an opportunity to work at the Australian Open through the Jobsbank program, in the case of Lauren and Hakimah, for their second year.
Before the 2021 Open, Lauren was part of the cohort of young people facing significant barriers in entering the job market, despite their skills and capabilities. Lauren was studying Travel & Tourism at Chisholm when the pandemic removed any opportunity to enter her chosen career. She found it difficult to find work, but with the experience and feedback she received from the Australian Open last year, Lauren was able to move to an event assistant position with the Melbourne International Comedy Festival. Then in the weeks following, Tennis Australia offered Lauren an admin role with one of their partner organisations, the Children's Cancer Council of Australia.
Hakimah grew up in Shepparton after arriving from Afghanistan at the age of 9. Two years ago, she moved to Melbourne with her brother to study and pursue a dream of a career in healthcare, and look for work.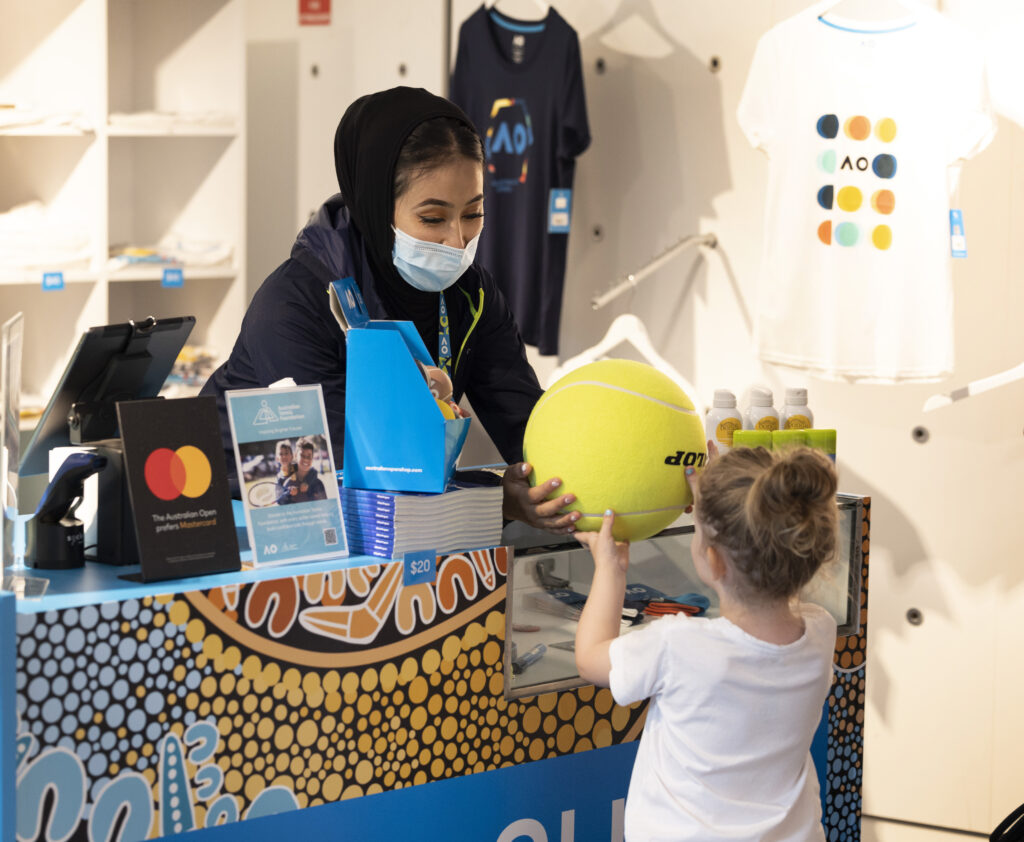 "Young people in regional Victoria are not exposed to many opportunities," she said. "My experience with the Australian Open has been amazing. Last year was great, and that's why I wanted to be part of it again and I intend to continue doing it for as long as I can. I love that I get to meet people from different countries and that they are all excited about the tournament. I love that we deliver great services to everyone."
For Ashish Naranje, a chef from Mumbai with extensive studies, accreditation and 15 years' experience in the Hospitality and Food Industry, the AO was one of two dream jobs when he arrived from India in 2018, looking for new paths to expand his career. For Ashish, the Australian Open has been a learning experience and a way to use his skills in a brand new context with an organisation known around the world.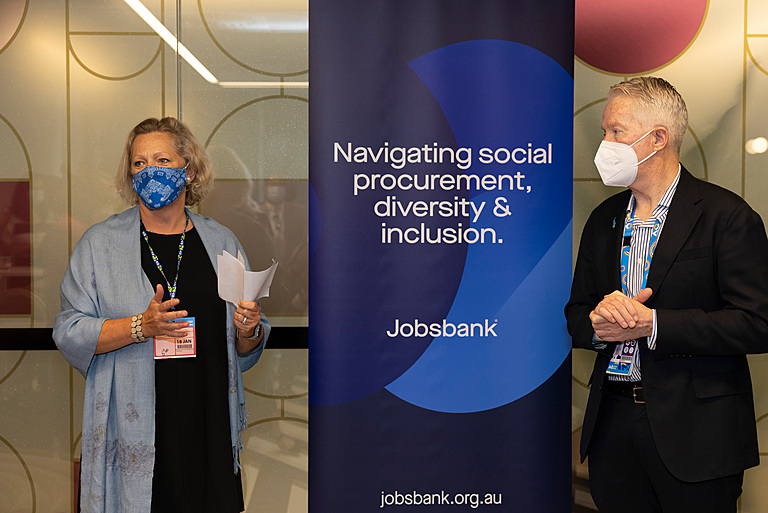 "This program is about taking steps to rethink employment, and looking at how – in events and in Victoria – we start to reflect all of our community," explained Jobsbank CEO Corinne Proske.
"We as employers have an obligation to be a bit creative and think differently, and help remove some of the physical, psychological and barriers in general for people to enter the workforce. It's very to get a job in Australia if you don't have prior experience, and we know this is a significant barrier. By working with Tennis here at the Australian Open we're able to help staff build skills and confidence and get on with looking for additional work. We know confidence is a huge part of putting yourself forward, and having this experience with such an important brand is a huge boost to help people move forward with their careers.
"We need to imagine a different, inclusive future. It's about workplaces being creative and flexible. People are what we celebrate."
---
About Jobsbank
At Jobsbank we are passionate about inclusion and the difference it makes – not just to one person, but to teams and whole organisations. We believe in an Australia where everybody belongs. That's why we're helping to build more inclusive workplaces one business at time. Whether you have specific focus areas or you're looking to achieve transformational change – our services are tailored to meet your specific needs and provides you with the insights and tools to deliver sustainable solutions.
Lead photo: L to R: Jobsbank CEO Corinne Proske, Hakimah Shah, Helen Williams, Tich Gorowa, Ash Naranje, Lauren Quittner and Vicki Reid, executive director of Tennis Australia at the Jobsbank breakfast event as part of the Australian Open at Melbourne Park in Melbourne on January 18, 2022. By Fiona Hamilton/Tennis Australia