Jobsbank is committed to supporting inclusive workplaces and ensuring that as we recover from the pandemic, everyone has the opportunity to find secure, stable work, regardless of their background or the barriers they face.
Achieving this requires a mindset shift from employers to recognise that underrepresented jobseekers can take lots of different forms. We'd like to share the inspiring story of Archana and her employment at Victorian Land Registry Services (VLRS) as an example of someone who is highly skilled yet still faced barriers to work.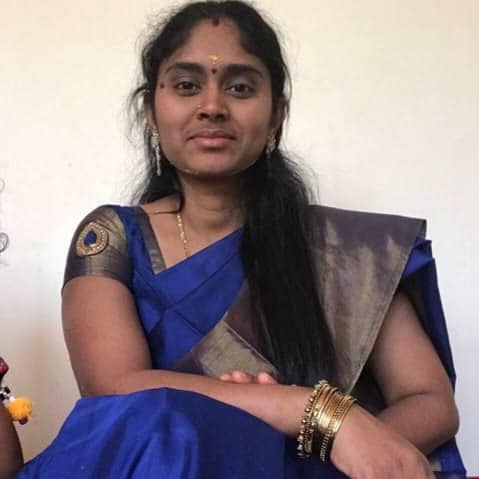 Archana came to Australia from India six years ago. Despite her two Master's degrees (Marketing and English Literature, and an MBA), and over ten years' experience in HR, Archana has struggled to find work that aligns with her qualifications: she's found that Australian employers prioritise Australian experience.
"I started to wonder whether I'd ever get an offer," she says. "I kept hearing 'you need Australian experience', which is so hard to get if no one will give you that first chance!"
After nearly 2 years of job hunting, Archana found a three-month placement with a medico-legal company. However, even with this Australian experience, she continued to be turned down for other roles.
"Even though I had a lot of experience, including in this country, there was the difference with recruiting standards here and my qualifications being international, there was my time out of work to take care of my children," she says. "So I was treated as a fresh recruit with very little experience."
As her search for a job continued, Archana took on night shifts at her local Woolworth's service station, where she worked here for 4 months before being offered a role with VLRS, as Administration and Customer Support Officer. When Melbourne's first lockdown started just weeks later, Archana continued to throw herself into her work.
Despite simultaneously home-schooling her two daughters, and with no immediate family support in Australia, she quickly earned a reputation as an exceptional worker, responding to up to 80 calls and 50 email requests a day, as well as processing from 35-40 registrations.
"She's an incredibly high performer despite working from home for most of her employment with us,' says Entsar Hamid, General Manager, Government & Stakeholder Engagement & Registry Services at VLRS. She's provided exceptional customer service while working remotely with two young children at home."
Raised internationally herself, Entsar is committed to providing opportunities to people like Archana who have struggled to find work, as well as providing a supportive environment to help them thrive.
Her skills and work ethic was evident from the first interview, says Entsar, and "since then she has consistently volunteered for new challenges, putting her on our accelerated development track making her eligible for promotion next year. People like Archana bring so much to their work – they just need that first chance."
This role represents more than just a job well done. For Archana, it's been the opportunity she's been waiting for since arriving in Australia from India six years ago.
"I've always been very motivated!" says Archana. "I can't sit quiet – and as soon as I arrived at this job, I said that I wanted to learn everything I can, to get to the point where I can handle more and more difficult work."
As one of these employers committed to inclusivity, VLRS understands the benefit of hiring from groups often overlooked in the Victorian labour market. And in recognising the value of seeking out hidden workers, VLRS has not only gained an exemplary employee; they have given a woman facing multiple barriers to employment in Australia the chance she needed to prove herself:
"I knew the opportunity would come," says Archana. "Because of the way I live my life and because of my values, always working towards something, I knew it would happen. And I also knew that whoever offers me a job I would never let them down. They trust me and I cannot break their trust. That's what always motivates me to work better and harder. I know that this is just the beginning, now that I've got my foot in the door." To find out more and to see how Jobsbank can support business inclusivity, visit www.jobsbank.org.au