Face-to-face work is back. It looks different for everybody, and the challenges and opportunities are unique for every organisation.
For those of us determined to use this moment to increase the positive impact our work creates for our wider communities, social procurement holds the key to some incredible opportunities.
Australia has a wealth of incredible social impact businesses — Aboriginal and Torres Strait Islander-owned, disability service-providing and social enterprises that have the ability to deliver social and sustainable outcomes for any business that needs suppliers.
At Jobsbank, connecting these social suppliers with government and businesses across all industries is one of the reasons we get out of bed each day. And now that we can plan real, honest-to-goodness live events with (at least some) certainty they won't be cancelled, one of our first priorities was to create an opportunity to do it in person.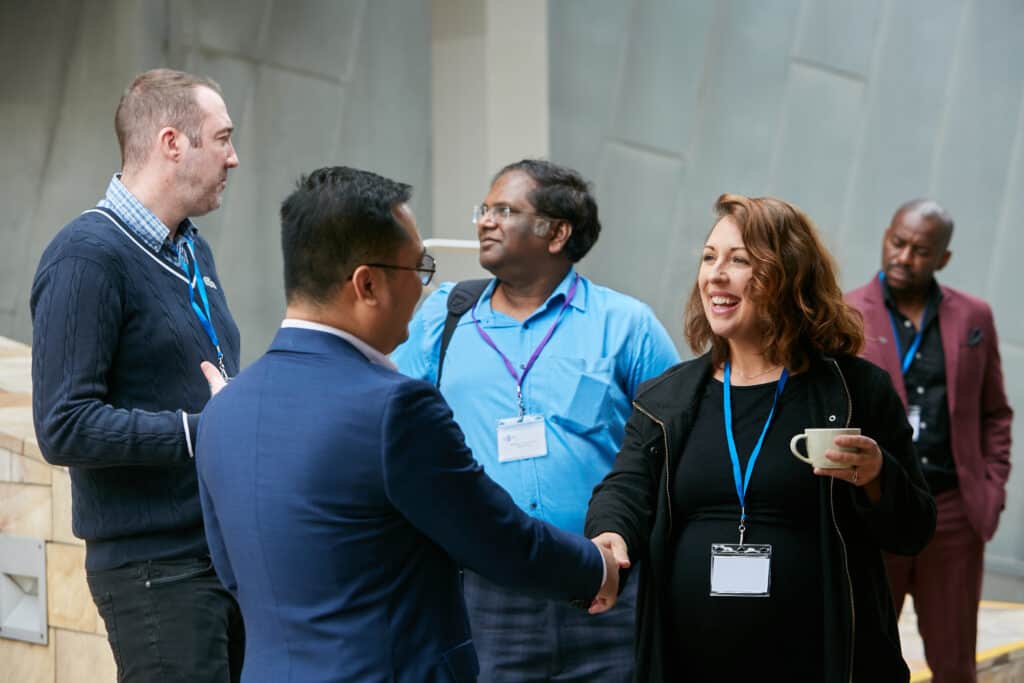 On April 6, we held our first Meet The Suppliers event at the fabulous Big Esso, the Torres Strait Islander-owned restaurant focussing on indigenous ingredients at Federation Square.
As every workplace is currently navigating the new COVID-normal, the theme for this first event was evident. We wanted to showcase a cross section of social impact organisations that, in their own unique ways, can equip workplaces with the tools and skills to help staff return to work, prepared and resilient.
Helping us along were:
Orana Commercial, an Aboriginal-owned business helping organisations large and small with commercial relocations, asset management and logistics
Share Tree, a social enterprise providing organisational, character and cultural health checks to bolster resilience and team engagement
Oranges Toolkit, a Sydney and Melbourne-based social enterprise providing wellbeing and resilience training for both individuals and organisations.
On the banks of the Birrarung, guests heard Oranges Toolkit GM Tegan Davies, Orana co-founder Jason Baird and Share Tree's Steven Farrugia provide a snapshot of their services, their stories and their impact.
As the year progresses Jobsbank will be creating many more targeted opportunities to meet suppliers who can broaden and deepen your social procurement across a range of categories. We'll be running events at a range of venues (and online), so sign up to our newsletter to make sure you can be part of them.
Head to facebook to view the full gallery from the event.
About Jobsbank
At Jobsbank we are passionate about inclusion and the difference it makes – not just to one person, but to teams and whole organisations. We believe in an Australia where everybody belongs. That's why we're helping to build more inclusive workplaces one business at time. Whether you have specific focus areas or you're looking to achieve transformational change – our services are tailored to meet your specific needs and provides you with the insights and tools to deliver sustainable solutions.
Photography by Laura May Grogan.