If Jobsbank's second Meet The Suppliers networking event proved one thing, it was that Australia's Indigenous-owned businesses have the talent, drive and scale to meet any challenge, year round.
Connecting social impact suppliers with government and businesses across all industries is one of our driving passions, and with Reconciliation Week still on our minds and NAIDOC week in the near future, we felt there was no better time to share the stories and capacity of businesses working to deliver results both for their clients and Aboriginal and Torres Strait Islander communities.
After producing two of Jobsbank's most recent Stories of Impact videos, we were delighted when Little Rocket's John Burgess accepted our invitation. Also joining us was Wamarra Managing Director and proud Wiradjuri man Hayden Heta, alongside Sara Stuart, a proud Kamilaroi woman and Founding Partner of Indigenous Employment Partners and Printing With Purpose.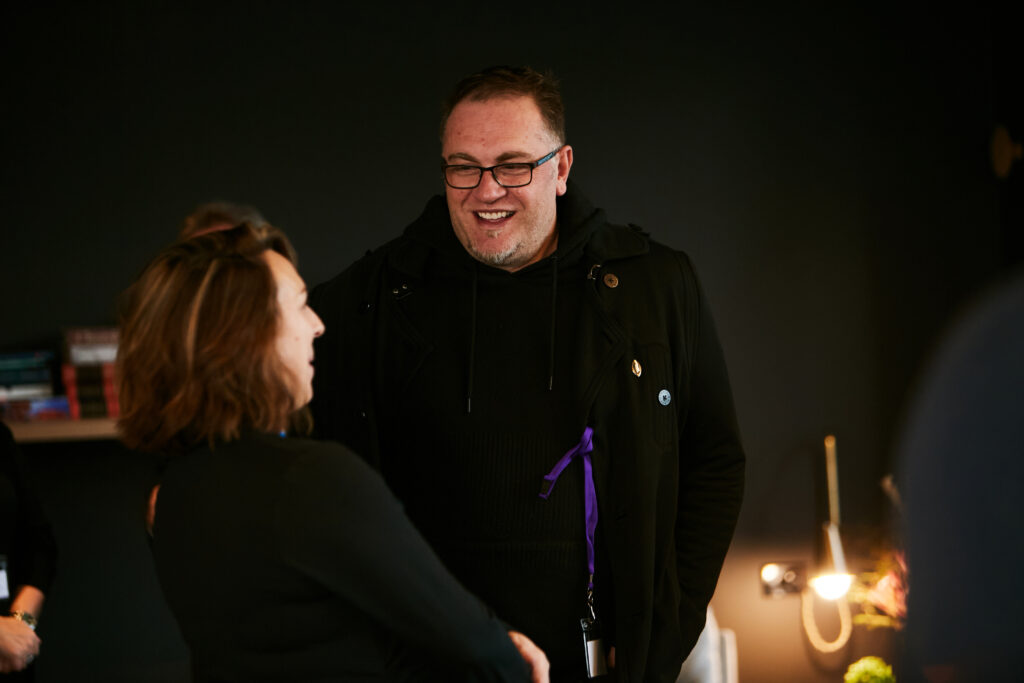 John, a proud Gurindji man and former board member of Kinaway Chamber of Commerce, introduced his 100 per cent Aboriginal-owned agency, Little Rocket, and detailed a little of his business' 12 year history, including its partnership with global end-to-end marketing production company Tag.
The child of a child of the Stolen Generation, John also shared some of his own story, including the time he spends on country, connecting with his history.
Likewise, Hayden Heta wove his captivating personal story through a presentation about Wamarra, including the strong sense of purpose that drove him to found a business that creates financial independence through meaningful, ongoing careers – not simply short term jobs – for Aboriginal and Torres Strait Islander people.
It was hearing that some of Hayden's 46 full time Aboriginal employees have become their first in their family to get a mortgage on a home, that the true impacts of his business became apparent.
Beyond the benefits of financial security, Hayden also explained that for the first time in their working lives, some of his employees felt they were in a workplace inclusive enough for them to consider moving beyond their core skills and into management positions.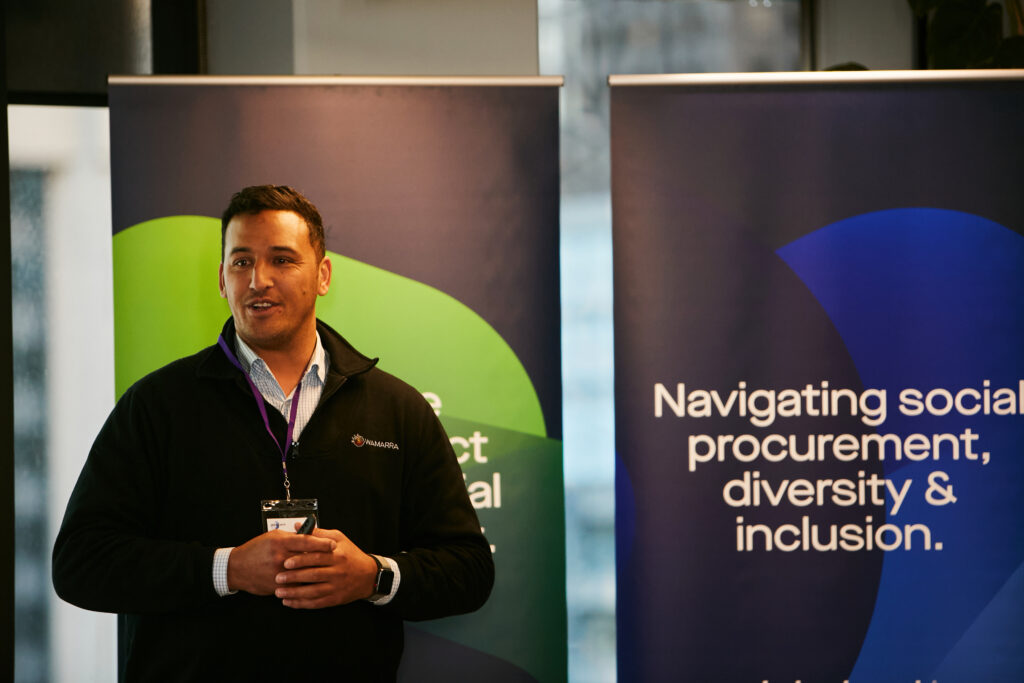 Inclusive of their impact is the outstanding work being produced by both businesses. While Sara was an unfortunate late apology, the examples of Warmarra and Little Rocket projects showed the depth of skill and resources on display.
For Wamarra, small and large scale engineering, concreting, carpentry and soft and hardscape landscaping at scale, delivering management, trades and all materials, are part of a package that sees them regularly engaged by Tier One operators and government Big Build projects.
Similarly, John detailed how when Little Rocket describes itself as a "full service" creative agency, this includes everything from artist and event management through to motion graphics, marketing and PR, graphic design and branding, and of course video production.
Special thanks also must go to Mabu Mabu, the Torres Strait Islander-owned restaurant and catering company focussing on indigenous ingredients, who brought a spread that included everything from dragonfruit to emu kabana.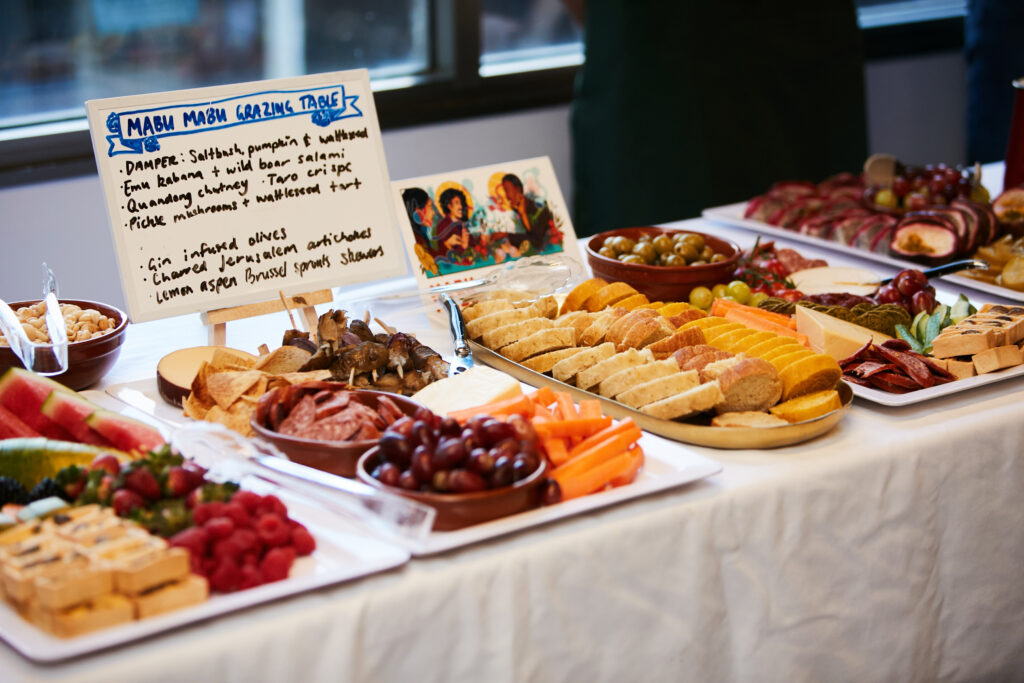 About Jobsbank
At Jobsbank we are passionate about inclusion and the difference it makes – not just to one person, but to teams and whole organisations. We believe in an Australia where everybody belongs. That's why we're helping to build more inclusive workplaces one business at time. Whether you have specific focus areas or you're looking to achieve transformational change – our services are tailored to meet your specific needs and provides you with the insights and tools to deliver sustainable solutions.
Photography by Laura May Grogan.