Jobsbank talks all things engage with the team delivering a pioneering employment program to Melbourne's metropolitan communities.
Jobsbank's newest employment program, engage community + industry, brings businesses and community organisations together to find sustainable jobs for unemployed or underemployed jobseekers from diverse backgrounds.
Working with Youth Activating Youth (YAY) and NORTH Link, and supported by Jobs Victoria, this innovative project features a wrap-around service to provide people from diverse communities with the tools, resources and support they need to thrive in the workplace. For communities still traumatised by the pandemic and its impact on employment, the program is critical to recovery and growth, as it prioritises roles offering career pathways over short-term employment.
"People don't just want to walk into low paid, poor condition temporary causal jobs." says Talei Richards, Head of Policy and Programs. "They've been through that, that's where they came from. We've worked with them in factories on casual labour in poor conditions, and now we're trying to influence change so that they can go into more secure, sustainable employment, and long-term positive outcomes for them and their families."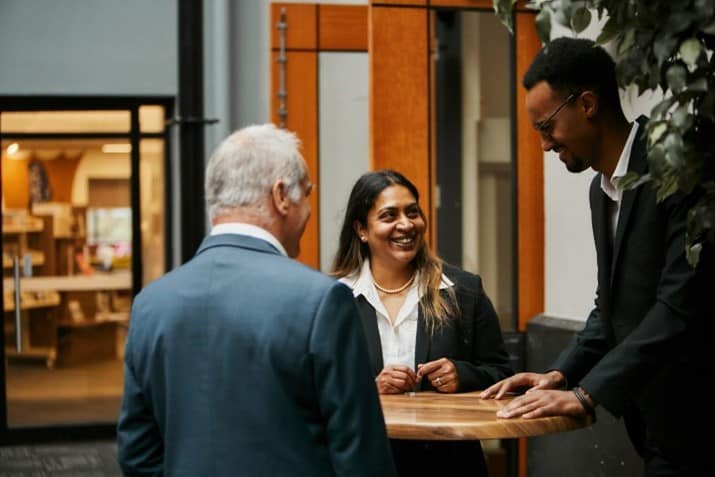 And it's not just the aftershocks from COVID that YAY's client base is dealing with. "There were already so many existing barriers that people were facing in accessing the labour market," says Hanad Hersi, YAY's Manager of Programs. "Language skills, access to networks, discrimination, trust, visa status are all issues we are going to be addressing through this program."
In addition to offering comprehensive support for employers and jobseekers including job matching, job readiness coaching, case management and training options, the engage community + industry program has the opportunity to leverage unusual workforce dynamics.
"We've seen a post-pandemic pivot," says Christine Doolan from NORTH Link. "It used to be an employer's market where businesses could pick and choose, and it was hard for jobseekers to get a foot in the door. Then the economy opened back up and we've found that there's been a complete turnaround – we haven't got enough jobseekers."
However, this reversal doesn't mean that jobseekers facing barriers will have an easy time entering or re-entering the workforce. Job readiness and training are important but equally critical is the role that businesses play in creating supportive and truly inclusive environments.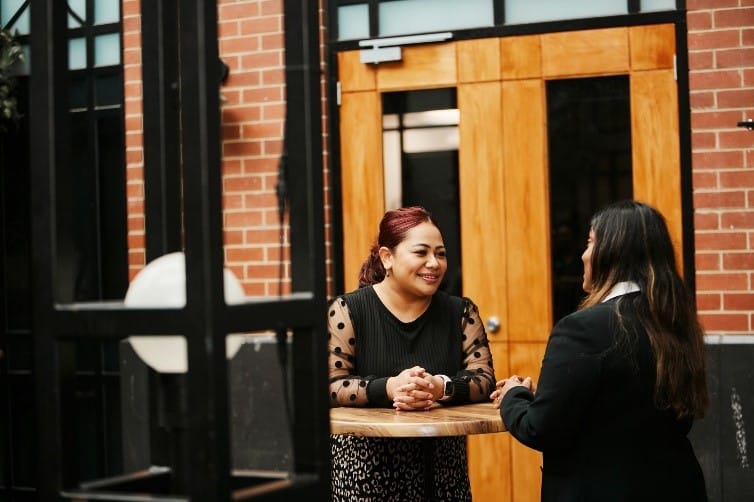 This is engage community + industry's point of difference: supporting not only jobseekers but businesses to build a new kind of workforce – one that genuinely values the diversity of Australian communities and which recognises the huge benefits that a varied workforce can bring to the table.
"At the end of the day, people from diverse backgrounds are a value add," says Ali Ahmed, CEO of YAY. "This is not a handout; they are going to add to the business. That dynamic, that difference, that diversity, it will show up on the bottom line. We have faith in that, we know that will happen, it just takes a bit of courage and trust on the part of the workforce and employer."
From improved mental health to reduced youth offending, equitable employment's repercussions are significant. With an empowerment mindset, the program aims to provide tools, skills, resources and, importantly, confidence, to offer sustainable, long-term jobs to Melbourne communities who need them the most.
"We hear a lot about migration being the solution to our skills shortage but it's equally important to invest in our hidden workforce," says Romany Amarasingham, Director of Major Projects for Jobsbank. "There are some Victorians who want to work but are unsure or not confident enough to go through mainstream recruitment processes. Supporting people to find and secure career pathways to sustainable employment will have impact not only on the individual but the broader community." If you're interested in getting involved in the engage community + industry program, download the information pack here.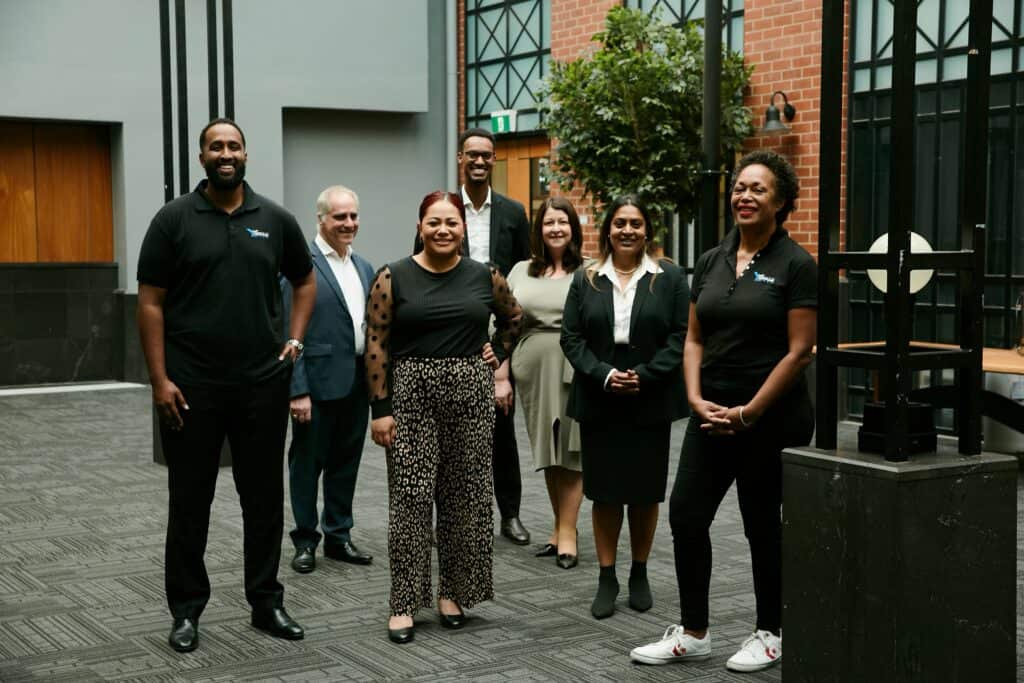 About Jobsbank
At Jobsbank, we are passionate about inclusion and the difference it makes – not just to one person but to teams and whole organisations. We believe in an Australia where everybody belongs. That's why we're helping to build more inclusive workplaces one business at a time.