BESIX Watpac excels in creating sustainable solutions for a better world. 
They specialise in complex construction across all sectors, including infrastructure and marine works. In Victoria, some of their flagship projects include Stage 5 of the GMHBA Kardina Stadium, a pharmaceutical manufacturing facility at the Airport, a landmark new building at ACU's Melbourne campus, the recently completed vertical school in Fitzroy (Wurun Senior Campus) and the City of Greater Geelong Civic Centre Wurriki Nyal. BESIX Watpac is a leading Australian multi-disciplinary construction company. It is also a business living its values.
Under Jess Gesterkamp, People Manager Vic & SA, and Tina Eastman, Social Procurement Manager, social procurement and recruitment in its Victorian operations is flourishing; with a team that recognises the significance of their buying power, BESIX Watpac is working to embed social thinking at every level of the business, leveraging their spend into social change.
From its small-scale beginnings in Queensland to today's position as a national constructor delivering legacy infrastructure, BESIX Watpac has prioritised its connection to community and local employment.
Wanting to continue their journey to leadership in the social procurement space, they engaged Jobsbank to conduct a Social Procurement Maturity Assessment of their Victorian operations. "We are further along than we expected, at the embedding stage," says Jess.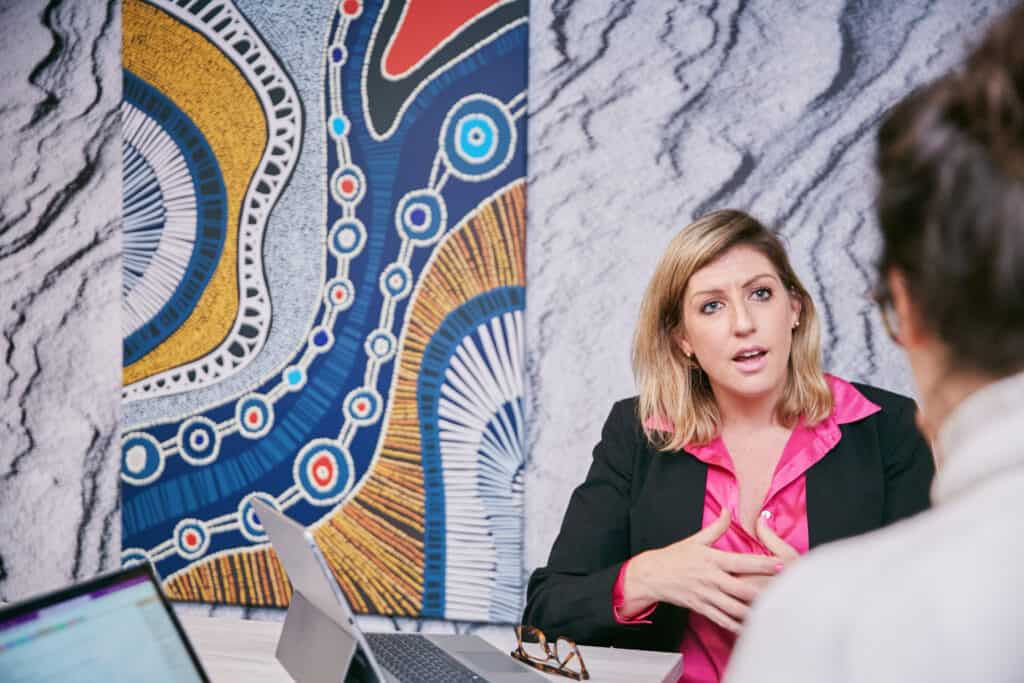 "We now have a roadmap as to how we get to be a leading organisation – somewhere we strive to be."  

Jess Gesterkamp, People Manager Vic & SA
While the extent of their progress was a nice surprise, Jess and her team know it's partially because of the organisation's leadership. Tina came on board after recognising the passion that the leadership had for social procurement and knowing they just needed the framework to make their passion a reality. 
"If you have supportive leadership, you're going to be successful in what you do," says Tina. "Otherwise, it's just going to be another superficial tokenistic approach."
A key project that propelled BESIX Watpac forward in the social procurement space was the Dame Phyllis Frost Centre Expansion. The first employees brought onto the project came through BESIX Watpac's BEGIN program, designed to give opportunities to ex-offenders, mature-aged unemployed individuals, those with a disability, women, and young people. They partnered with Jesuit Social Services, and the Department of Justices & Community Safety. Throughout this project, they were able to directly employ eight people from these backgrounds, including seven women. 
"It wasn't just about building something to meet government requirements. It was us saying 'we are serious about our approach to working with communities'," Tina says. 
Yet another critical project is the Tarakan Street Housing Project. With mandated targets from the Government for diversity, apprentices, and social engagement, BESIX Watpac embraced these targets, flipping them into opportunities to grow their business, strengthen their workforce and deepen their connection with the community
Training is part of the process
An important piece of the puzzle for BESIX Watpac is getting subcontractors on board beyond contractual obligations, to help them understand why putting in the effort to meet social procurement targets is actually making a difference to real people in the community. 
"Our tenders and contracts are evolving to include DEI targets and reporting requirements, but we make sure this is supported by access to training and development, our employment networks and connections," Jess says. "We host forums and events, and subcontractors and suppliers can reach out at any time for help and advice from our team." 
"When subcontractors come onto a project, we introduce them to social procurement and some of the partnerships we already have established with organisations like Kinaway and Jobs Victoria. This helps educate them so they understand what it means," Tina adds.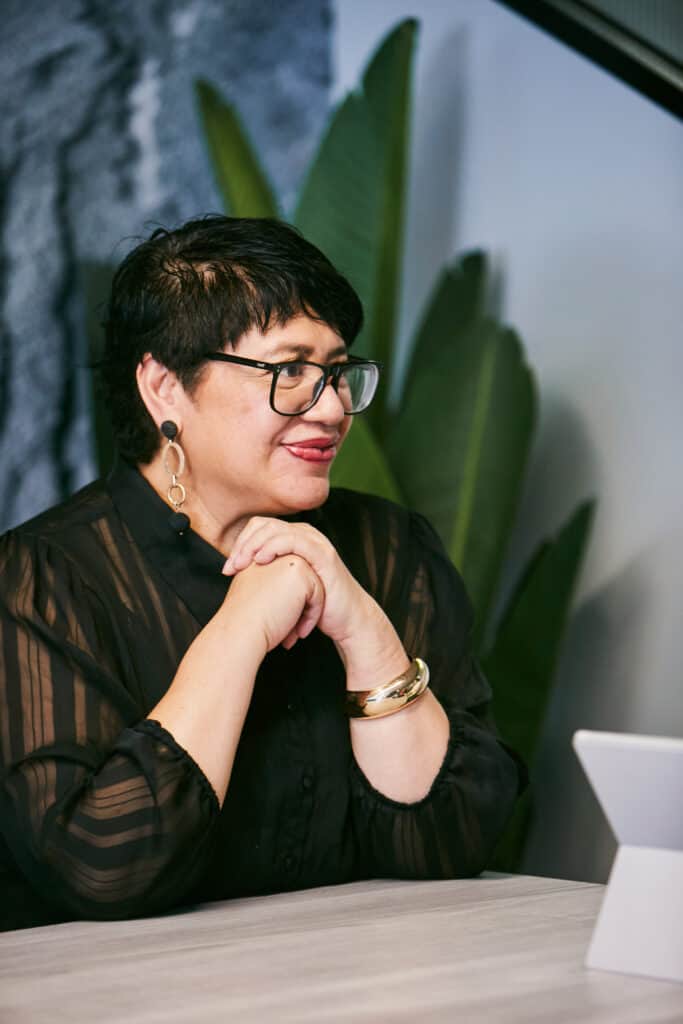 "You can't do it without education."  

Tina Eastman, Social Procurement Manager
Now, BESIX Watpac are taking it one step further, developing a sophisticated system to track and monitor DEI and social procurement goals. 
This reporting system is largely the culmination of efforts from Chenxi Zhang, the team's Support Analyst, who himself was employed through a Jobs Victoria employment services provider as a long-term unemployed and skilled migrant. His work has been invaluable to BESIX Watpac.
"These are the hidden gems that are sitting out there," Tina says of talent like Chenxi. "I call them hidden gems because that's how we should – and do – value them." 
Jess knows that committing to social procurement isn't something that organisations can do on their own. 
"Invest in the resources to help with the strategy and day-to-day deliverables. Partner with organisations and create strong relationships that in turn create social value and get your subcontractors/suppliers on board where you can." 
Moving forward, the team at BESIX Watpac are committed to building their expertise so that they can continue to give opportunities to those with barriers to employment. 
"We have a truly inclusive culture here at BESIX Watpac, and it's a missed opportunity if we don't provide opportunities to these cohorts," says Jess. "Our purpose as a company is to excel at creating sustainable solutions for a better world. Social procurement and DEI are key pillars for our sustainability framework which will help our company achieve this purpose.
"We want to be a leader in the social procurement and inclusion space." 
With their mature approach to social procurement and a passionate team at the helm, it looks like the sky is the limit for BESIX Watpac's vision for social change. To find out more about their programs, visit their website.
You can read more about Jobsbank and our work with businesses here.
About Jobsbank
At Jobsbank we are passionate about inclusion and the difference it makes – not just to one person, but to teams and whole organisations. We believe in an Australia where everybody belongs. That's why we're helping to build more inclusive workplaces one business at time. Whether you have specific focus areas or you're looking to achieve transformational change – our services are tailored to meet your specific needs and provides you with the insights and tools to deliver sustainable solutions.