Flexible Drive's mission is to be the catalyst for change in a large, traditional industry.
Flexible Drive has been producing control systems since 1939. From its origins manufacturing mechanical cables, to braking, wipers, sensors and safety systems, the company is trusted by some of the most recognised and respected original equipment manufacturers and aftermarket distributors across multiple industries, such as transport, marine, industrial and defence industries.
In 1985, Alan Rushton laid the foundations for the business Flexible Drive is today. He was highly respected throughout the organisation, and the sector, until his death in the early 1990s.
Nearly 30 years later, in 2014, his daughter Andrea Rushton stepped into the role of Executive Director. With a background in advertising, Andrea left her own creative agency to work alongside Managing Director, Kevin Holmes and regenerate the business.
"I brought my own experience and skills to Flexible Drive, and working with our leadership team, we rebranded the business and gave it a new direction."
Since then, the business has stayed true to the family values it was built on, while continuing to evolve, expanding across different industries and product ranges. One thing the leadership team has always kept at the heart of operations is diversity and inclusion.
"Diversity and inclusion for us, as managers, is a natural thing we do. We're enormously diverse as an organisation," Andrea says.
"We embrace everyone's uniqueness. It's not something that we have written a policy for and put it in the bottom drawer. We actively live and breathe it."

Andrea Rushton, Executive Director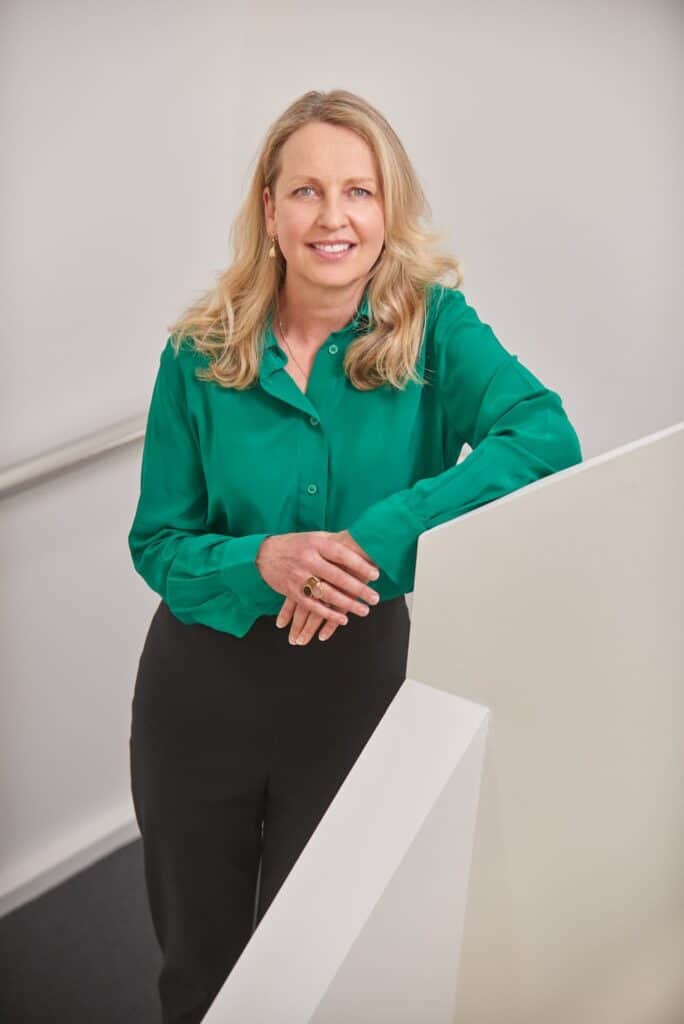 Andrea's staff demographics speak to this organically inclusive environment:

In an industry that is traditionally very male-dominated, Andrea believes that the fact that the organisation is led by a female Executive Director gives it an edge and a perspective that opens the door to diversity in the big decisions, just as much as the small.
From interviewing without bias and keeping staff in the loop on head office decisions, to making sure there are pathways for employees to grow in their skills, evolving diversity and inclusion is always on Andrea's mind. When the business relocated in early 2020, Andrea and Kevin got a map out to determine the best location based on where their existing employees lived, to ensure they wouldn't lose anyone to a longer commute.
Flexible Drive's commitment to diversity and inclusion continues with their involvement in the Engage program. Jobsbank, in partnership with Youth Activating Youth (YAY) and NORTH Link, supported by the Victorian Government through Jobs Victoria, is providing a wrap-around program of training, job placement and mentorship through the Engage program.
"I saw this as an opportunity to assist somebody who is not sure what they're doing in their career but looking to do something where they prefer to do a manual role. We could take them on and support them in an apprenticeship and they could develop their skills,"

Andrea Rushton, Executive Director
Flexible Drive sees these kinds of initiatives as crucial steps in shaping the next generation of leaders of the organisation and, as they manage their own recruitment, it helps find the right people that fit the culture of the business.
One such employee is Akil, a Mechanical Engineer at Flexible Drive, who has experienced first-hand the kind of power of these commitments.
Arriving in Australia from India in early 2019 on a Working Visa for Engineering graduates, Akil was ready to embrace the challenge of adapting to work in a new country, but things weren't as clear cut as he might have hoped.
"The hardest part was being without any experience. If you're an engineer, you need to have a least one year of work experience in onshore. So that was a challenging thing.
"Before COVID, the job market was fully packed. If you wanted to get a job, then you needed to have a reference or you need to have three or four years of experience in certain fields."
He remembers applying for a hundred jobs and being called in for a about a quarter of those. His work at a university and a previous internship helped him to gain consideration, but he began to adjust his expectations, to look for something that would help him pay the bills.
Landing at Flexible Drive, Akil started in an assembly worker position, with his ear to the ground for any opportunities that might arise internally. After eight months in the role, he saw an opportunity to move to Tasmania and seek out a different position with another organisation. For various reasons, he ended up back in Melbourne, which is when he saw a position advertised for Flexible Drive on SEEK.
"Straight away, I called them and said, "if you have any opportunities, I'm coming back," he remembers.
"These guys supported me a lot, because it's hard to get a good job and once you get a job it's hard for you to get promoted with your skills and stuff. Here, they are pure. If you have the skills and the drive, you have the job."

Akil Jeyaram, Mechanical Engineer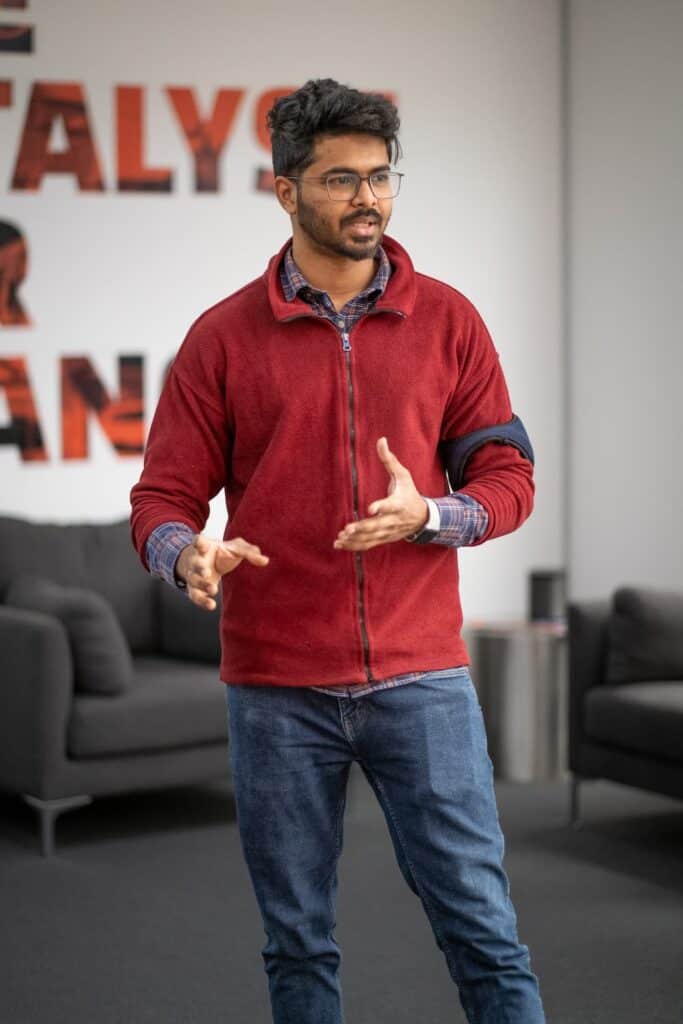 Akil says he's very happy at Flexible Drive and plans to be there for many years to come.
"We were delighted that Akil came back to us because he's a talent. He mixes his role between engineering working with our technical services manager and being out on the line supervising the production work," Andrea says.
Looking forward, Andrea is keen to be bringing more people with unique skill sets onto the team and shifting the mindset that many people have towards the manufacturing industry, showcasing the value of creativity and thinking outside of the box. She's experienced that shift in perspective herself, since leaving Advertising.
"I've been in creative environments all my working life so when I first joined Flexible Drive, I felt I was going to lose that. But what I soon realised is that manufacturing itself is enormously creative. There's the design work through engineering which has a whole creative input to it but also the work of manufacturing, especially given the nature and variability of the products we produce. We have technicians who bring decades of skill and creativity to this work.
From designing 3D printed products with state-of-the-art machines, to being part of right-hand drive car conversions for Australian roads, to developing brake cables strong enough to bring a 44-tonne petrol tanker to a halt, every product, like every mechanic, has a unique story at Flexible Drive.
"Manufacturing is such an underrated opportunity in this country. When you're young, you probably don't think of it as an inspiring environment," says Andrea. "But the work that our team produces every day supports many of Australia's critical industries in the transport sector."
About engage community + industry
Jobsbank, in partnership with Youth Activating Youth (YAY), NORTH Link, supported by the Victorian Government through Jobs Victoria is providing a wrap-around program of training, job placement and mentorship for people from diverse and disengaged backgrounds in retail, hospitality, and logistics and service sectors.
Learn more about engage here