She was the first in her family to finish school, get a degree, and do postgraduate studies. She knew from the start that disadvantage starts early and focused her career on developing innovative educational and training programs and products. A dynamic professional who has been successfully creating access to opportunity, Dr Karina Davis recently decided it's time to move to the next chapter and work directly with employers for social change.
Growing up working class 
Karina knows how important a job is. The middle of three daughters, she started working with her parents when she was 12. "Mum and dad cleaned offices after hours as a second job, and we would help them in the evenings. We also used to form a factory assembly line in our house to help my auntie and the business she worked for. That is how we did things back then; we were all part of the community, helping each other. We would have dinner as a family and then work as a group." 
It may sound like a disadvantage for a twelve-year-old, but it gave Karina access to opportunity. "It made me the networker I am today. It made me think about work, in general, outside my family. I realised too soon that it's all about gaining access." For a kid growing up in Carrum, realising how skills and connections open doors was a defining moment. 
"Training and education are key. I realised that early on in life and was determined to challenge class stereotypes; I was the first in my family to finish high school, go to university, and do postgraduate studies, and I can assure you, it was not an easy journey." As Karina says, she was lucky enough to understand the rules and decode school. "I was able to fit the idea of a good student and not all in my family could do that; it's so easy to end up in that part of the system where you are not considered good enough."
Helping people gain access
How do we tackle disadvantage in its early stages? How can we support the success of people who are unfamiliar with school or work environments? Karina kept asking these questions throughout her career in education while developing new systems that promoted inclusion.
"It's all about looking behind the systemic barriers," she says. "Throughout my career in education, I focused on diversity– I researched how inclusive education could work with educational settings to support access and success for diverse families and children from diverse socio-economic backgrounds. Going into educational management, I looked at how I could create policies and procedures that would allow diverse people to not only enter but also stay in education, because that would result in stronger successful employment outcomes and positive changes in individual life circumstances."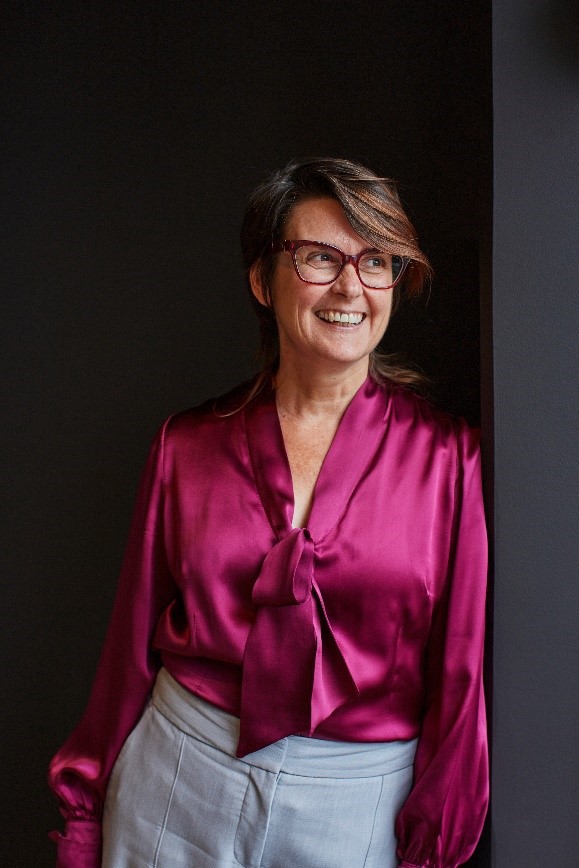 A new chapter
So, what made her move from Monash College -where she managed a team of 200 and developed inclusive educational programs for students and industry clients, to becoming the new Jobsbank CEO?
"There comes a time in life where you ask yourself, where can I bring the most value, where is the point where my values, purpose, skills and expertise meet?" she replies. "I managed big teams and created training and educational products to help people. But I started feeling I needed a role where I could have a more direct line of sight and involvement in the realisation of that success. I want to be involved in the change into employment."
As Karina shares, the Social Procurement Framework is a fascinating piece of policy. "It creates win-win situations, and one of the biggest outcomes is inclusive employment. For those who face barriers to employment, inclusive employment means everything and the Framework creates the space for it to happen."
Inclusive employment is trying to surface all those things that create systemic barriers so that we are, at the very least, conscious that assumptions, deceptions and privilege sit within us all and create disadvantage for others.
Karina started her Jobsbank journey a few weeks ago and is enthusiastic of what lies ahead. "I have a strong foundation to rely on," she says. "I am here to expand Jobsbank's organisation and business partnering network and help that network build its social procurement capability and capacity. I aim to help our partners use their purchasing power and employment approaches to create meaningful opportunities for all."
"Growing strong businesses and supporting individuals and communities to flourish, that's the way to move forward," she concludes.