As presenter of the Champion Employer Award at the 2021 NESA National Conference, the Jobsbank team had an opportunity to speak with some of the organisations creating best practice inclusive employment.
Sodexo Australia was one of three finalists for this year's award. With more than 6,000 employees, Sodexo delivers a range of integrated services including catering, facilities management, asset maintenance and hospitality services across the corporate, healthcare, education, energy and resources sectors, both on and offshore.
Since its earliest days, the company has been committed to the reconciliation process, implementing a strategy it describes as based on opportunity, respect and relationships. Over 6.5 per cent of Sodexo's employees are Indigenous, with over 300 Indigenous employees in WA, more than half employed full time.
In this detailed conversation, Jacqui Bainbridge, General Manager, Indigenous Affairs, Diversity and Inclusion, reveals how Sodexo shares its reconciliation responsibilities across the entire organisation, and provides some advice for other organisations for their own reconciliation journey.
To begin, can you explain when and how Sodexo decided to adopt its reconciliation responsibilities?
Since the beginning of operations in Australia in 1984, Sodexo has engaged with and provided opportunities to Aboriginal and Torres Strait Islander peoples and communities. Over this time, we've learned to listen, and continued to learn from the communities to develop new ways of working together and engaging directly.
Our evolution within the reconciliation process formally began 10 years ago when we began our first Reconciliation Action Plan (RAP). Like most organisations embarking on their first RAP, at Sodexo we were committed, but at the time we didn't have a full understanding of what to do and how to do it.
How did you develop that first Reconciliation Action Plan?
The goal of a RAP is to turn good intentions into strategic and measurable actions.
At its core, reconciliation is about building respectful relationships between Aboriginal and Torres Strait Islander people and other Australians to enable us to work together to close the gaps, and to achieve a shared sense of fairness and justice. Progressing our reconciliation journey meant taking stock of our goodwill, coupled with strategic and practical measures to create shared value with both social and business benefits.
This RAP set Sodexo on a course of developing and reacting to the needs and goals we had set, but also helped us refine our work and build success as we moved forward. Over the past decade, we have had to redefine our goals, we have had to learn, fail and constantly challenge ourselves to do better.
Inclusion initiatives can be hamstrung when the "why" isn't well understood at all levels of an organisation. How did you ensure your RAP and its benefits were embraced across Sodexo?
In large organisations, there cannot be a simple top down approach. Whilst the will and decree of the Chair or CEO may set a broad target, the actual delivery and development of policies and actions requires key people throughout the business to be committed to targets, and to be committed to targets because they understand and believe in reconciliation.
At Sodexo, we have Indigenous leadership across all levels of our business – from our front line to our customer teams, from our operational teams to our support teams. Across all levels of our business, we have leaders who have worked together to make our commitments come to life with support from a dedicated Indigenous Affairs team.
Importantly, we have not sought to simply "buy" this expertise. We have developed our Indigenous leaders by investing in them. We know a sustainable program is one that will have longevity and bring a wealth of knowledge in understanding the intricacies of the organisation. This in-depth business understanding is only one of the reasons why we are starting to see genuine success across our business.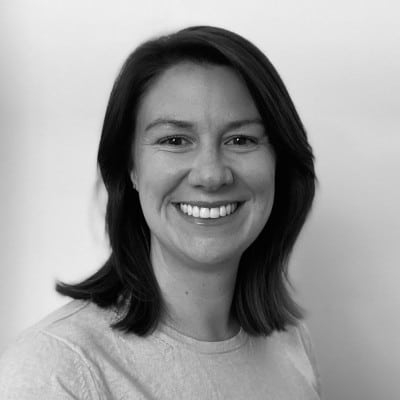 Sodexo's Jacqui Bainbridge, General Manager,
Indigenous Affairs, Diversity and Inclusion.
What have been the keys to making inclusive employment an ongoing part of Sodexo's operations?
Much like learning to fly the plane while still building it, we have constantly adapted and changed our practices. We recognise that for us to be successful in driving employment outcomes, we can't simply recruit without considering the barriers Indigenous job seekers may face. To overcome this, we have six key streams to recruitment for Indigenous job seekers. Having varied methods enable different skills, different experiences and different support programs to be developed to ensure we're setting the candidates, and our own teams, up for success. We know that by not having a one size model, by enabling flexibility and adaptability throughout our processes and by providing individual support to candidates, we are able to not only tap into new talent pools, but we have also been able to support more people into a long and impactful career.
What practical advice do you have for businesses considering how best to adopt inclusive employment processes?
Each organisation has their own challenges and opportunities. For smaller companies, they may be able to build new processes into their existing frameworks faster than older organisations who are more set in their ways. Saying that, our own lessons have shown that in order to be successful, you need leadership, you need adaptability and you need to be committed to change. For those starting out on their journey, think about how you can partner with the community, with your customers and with those already working in this space. It is also important to remember that having an Indigenous voice throughout your process; make sure you are supporting reconciliation by working with Indigenous peoples, not for Indigenous peoples.
What have been some of the direct business benefits of inclusive employment and social procurement for Sodexo?
Reconciliation, when done well, drives benefits right across your organisation. From our own experience, we have seen that improving our Indigenous business usage has resulted in better relationships close to our operations and in some cases, has improved speed of works being completed. This has been because we've worked with local Indigenous businesses that can complete tasks onsite, rather than needing to spend time and money taking works offsite to be completed. We have also seen improved employee engagement and improved relationships with our customers who are on board with our journey towards reconciliation.
To discuss your organisation's inclusive employment journey, please get in touch with the Jobsbank team.
Header image: Ready to Go program candidates on graduation day with Sodexo, TAFE and atWork Australia.